The Natural Antifungal Properties of Olive Leaf Extract.
Natural antifungal treatments are becoming increasingly important as yeasts and fungi become progressively resistant to conventional antifungal drugs.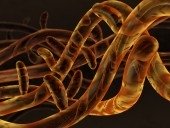 Most antifungal drugs only inhibit the growth of fungi (fungistatic), which gives them opportunity to mutate and become drug-resistant.
The cell structure of fungi is similar to human cells, hence difficult to destroy without damaging human cells as well. Synthetic antifungal drugs thus tend to have serious side-effects.
Interesting fact:
Fungi resist drugs in a similar way to cancer cells. Some can simply pump the drug out again. Others mutate, and become immune to the drug or proliferate like cancer cells to dilute the effect of the drug.(1)
The natural antifungal olive leaf on the other hand, has the potential to destroy many kinds of fungus, or their sub-division of yeasts such as Candida Albicans.
With respect to fungi, the following are some of the known actions :
Interference with the production of amino acids within fungal cells needed for their survival.
Stimulation of phagocytosis (engulfing of microbial cells by your immune cells)(2).
Feedback from users has shown a wide scope of action against Candidiasis, Mycotic nails, Thrush and some other infections as illustrated by
Some Case Histories
.
What is the best policy towards fungal infections?
The best policy towards fungal infections is prevention.
While the immune system can and does overcome them while it is healthy and strong, an impaired immune system can lead to a long uncomfortable struggle making life a misery.
Serious immune problems like AIDS can result in fungal infections taking over in parasitic form resulting in extreme discomfort and death. Fungi reduce dead animals and people into the elements from which they are comprised, and are relentless unless stopped.
The best ways to avoid fungal infections is to build health and keep away from practices which infect you or suppress your immune system, for example: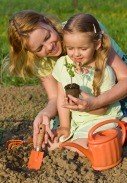 Plan, work towards and maintain a healthy lifestyle, including eating a variety of wholesome home-prepared meals, getting enough sleep, sun and exercise, avoiding overindulgence in sugary and refined foods and beverages.

Set and pursue worthy goals in line with your gifting and life-purpose. End life-destroying practices such as sex outside of marriage, excessive alcohol use, taking recreational drugs, keeping bad company, conducting unethical business, harbouring bitterness etc.

Avoid antibiotic drugs unless absolutely necessary. Most things can be overcome using a natural antifungal, antiviral and antibacterial such as olive leaf extract or other herbal extracts.

Certain antibiotics kill off gut bacteria which compete against and keep fungi in check. Once the bacteria are gone, the fungi proliferate and change from single-celled harmless forms to a parasitic network of filaments which imbed themselves in your mucous membranes and start to invade your body.

This is normally the starting point of problems such as Candida overgrowth.

Avoid taking steroids, birth-control pills and using IUD's, all of which throw your body out of its natural balance and lower immunity.

Eat organic and fresh foods as far as your budget will allow. If you are able to, why not grow your own organic vegetables?
What is the best way to get rid of fungal infections ?
Minor infections can usually be dealt with by taking natural antifungal olive leaf extract, oregano oil or other suitable antimicrobial herbal extracts internally, or in creams and ointments in the case of skin infections.

If the problem is in the intestines or the female genital tract, a quality probiotic is important to restore a healthy balance of flora in the affected area.

Pinpoint the cause of the infection if possible and make a lifestyle change to prevent recurrence.
Candida Albicans
Possibly the most problematic and widespread fungal infection afflicting the western world, the family of Candida yeasts has developed a high resistance to most antifungal drugs and is commonly contracted in hospitals while patients undergo other surgical procedures.
People with compromised immune systems such as those undergoing aggressive chemotherapy treatment, organ or bone marrow transplants and receiving immunosuppressant drugs or those with immune deficiencies such as AIDS are particularly vulnerable.
Olive leaf extract can be a valuable preventative natural antifungal supplement to be taken during some of these treatments. Most doctors are not familiar with olive leaf extract but should nevertheless be consulted if you wish to take it under these circumstances.
If an infection has taken hold, olive leaf extract is an excellent natural antifungal to take for candida.
Used in conjunction with a suitable diet including cultured vegetables and high quality probiotics it has proved itself a very successful Candida Albicans natural treatment. As it passes throughout the body it attacks candida cells wherever they are in the system. It may also be used in rotation with other natural antimicrobials as is sometimes the protocol in candida treatment.
We have noticed that treating Candida Albicans with olive leaf extract often results in Herxheimer's reaction. This is a flare up of symptoms caused by the destruction of a large number of candida cells releasing stored toxins within them, and causing inflammation in adjacent tissues. This is a good sign, showing the treatment is working, but if uncomfortable the dosage can be lowered to slow down the process. Plenty of water should be taken to flush away the toxins.
In conclusion
Preventing fungal infections is easier than getting rid of them, and getting rid of them permanently involves eliminating whatever caused them in the first place.
The good news is that as you rid yourself of the causes, health and wellbeing improves and life takes on a new quality. Your candida infection may turn out to be one of the best things that ever happened to you.
For some life-changing testimonials using this natural antifungal click on the link below.
1. Thomas J. Walsh, M.D., head of immuno-compromised host division of the National Cancer Institute of Bethesda, Maryland. Olive Leaf Extract by Dr. Morton Walker pg. 196.
2. Olive Leaf Extract by Dr. Morton Walker pg. 42.